Hair, just like your skin, is a sign of your health. Cells that make up each strand of your hair require a constant supply of key nutrients. Eating the right nutrients in the right quantities supply your hair with all that it needs to remain shiny, lustrous, strong and promotes hair growth.
According to the Dermatologists, here are essential nutrients to include in your diet for healthy hair growth:
Protein-Rich Foods
What To Eat: Lentils, Quinoa, Almonds, Broccoli, Walnuts, Avocado, Dal, Nuts, Milk, Oilseeds, etc.
What it Does:
✔ Hair is made of protein. If not anything else, including protein in your diet is crucial for making your hair strong and healthy.
✔ Lack of protein causes your hair to become dry, brittle and weak.
✔ Protein deficiency diets result in poor hair growth and sometimes hair loss.
Iron-Rich Foods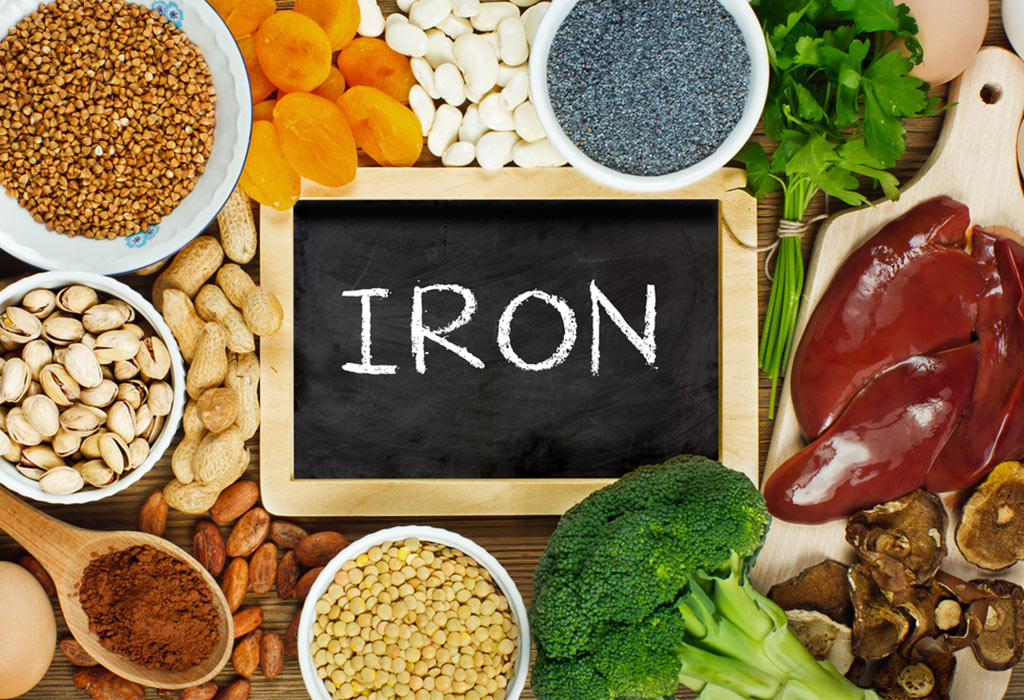 What To Eat: Dark green leafy vegetables, legumes, potato, Apricot and other dried fruits, Kidney Beans, Dates, Cereals, Ragi etc.
What it Does:
✔ Iron is an essential mineral for your hair. Lack of iron is the main cause of hair fall.
✔ When iron levels in your blood fall low, it disrupts the nutrient supply to your hair follicle and affects your hair growth resulting in hair fall. 
Vitamin C Rich Fruits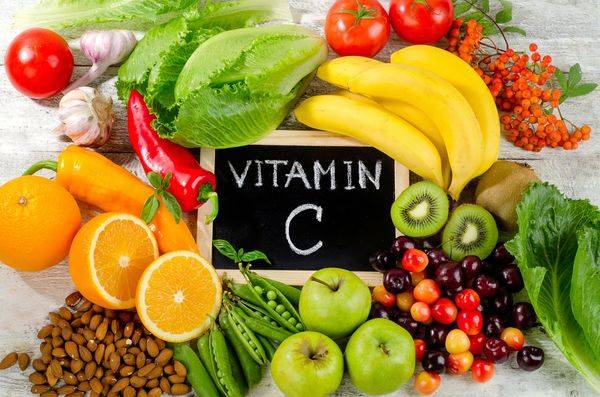 What To Eat: Citrus fruits like Lemon, Orange, Pineapple, Strawberries, Kiwi, Papaya, Sweet Potato, Broccoli, Blueberries, etc.
What it Does:
✔ Vitamin C aids the absorption of iron which is vital for hair growth.
✔ Vitamin C helps produce collagen, which strengthens the capillaries that supply nutrients to your hair strands.
Omega-3 Fatty Acids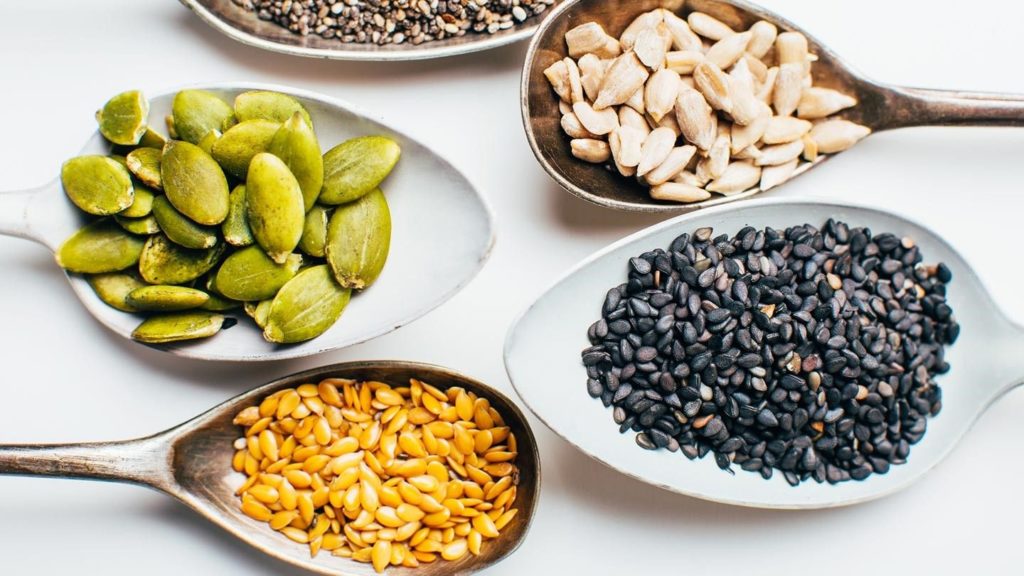 What To Eat: Flaxseeds, Pumpkin Seeds, Avocado, Chia Seeds, Eggs, Cauliflower, Soya Beans, Walnuts, Olive Oil, Kidney Beans, Fish oil etc.
What it Does:
✔ Omega-3 fatty acids are essential fats our body cannot make itself, and therefore must be obtained through our diet.
✔ Omega-3s provide the oils that keep your scalp and hair hydrated. 
Vitamin A Rich Foods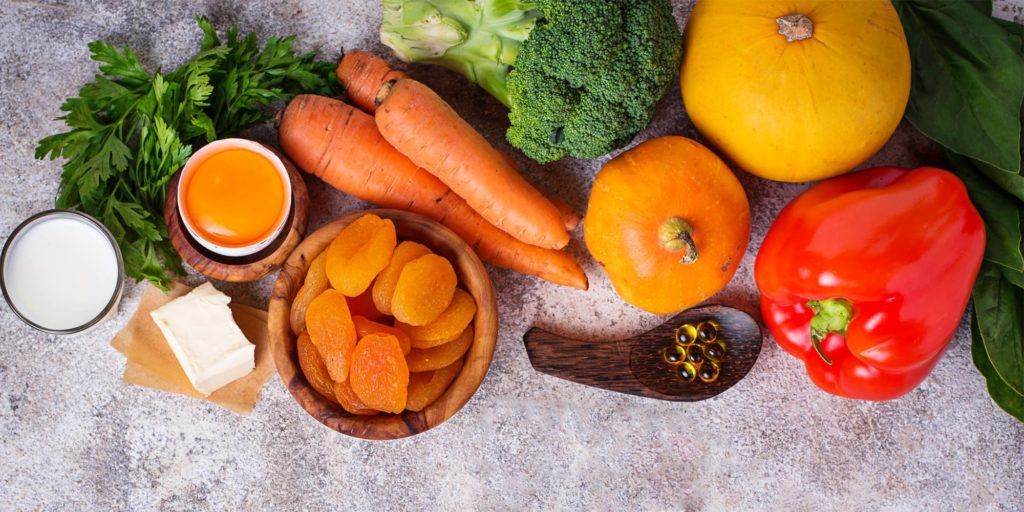 What To Eat: Carrots, Spinach, Broccoli, Sweet Potato, Papaya, Mango, Pumpkin, etc.
What it Does:
✔ Vitamin A is needed by the body to make sebum which acts as a natural conditioner for a healthy scalp.
✔  Without an adequate amount of sebum, you may experience an itchy scalp and dry hair. 
Zinc and Selenium-Rich Foods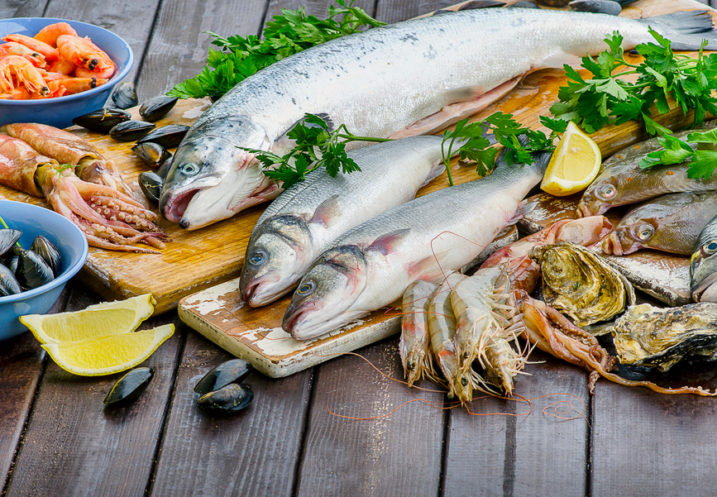 What To Eat: Flax seeds, Pumpkin Seeds, Egg Yolk, Peas, Potatoes, Brown Rice, Sea-food like Prawns, Tuna, Crab etc. 
What it Does:
✔ These minerals are crucial for your scalp protection.
✔ Lack of zinc and selenium leads to hair loss and a dry, flaky scalp. 
Vitamin E Rich Foods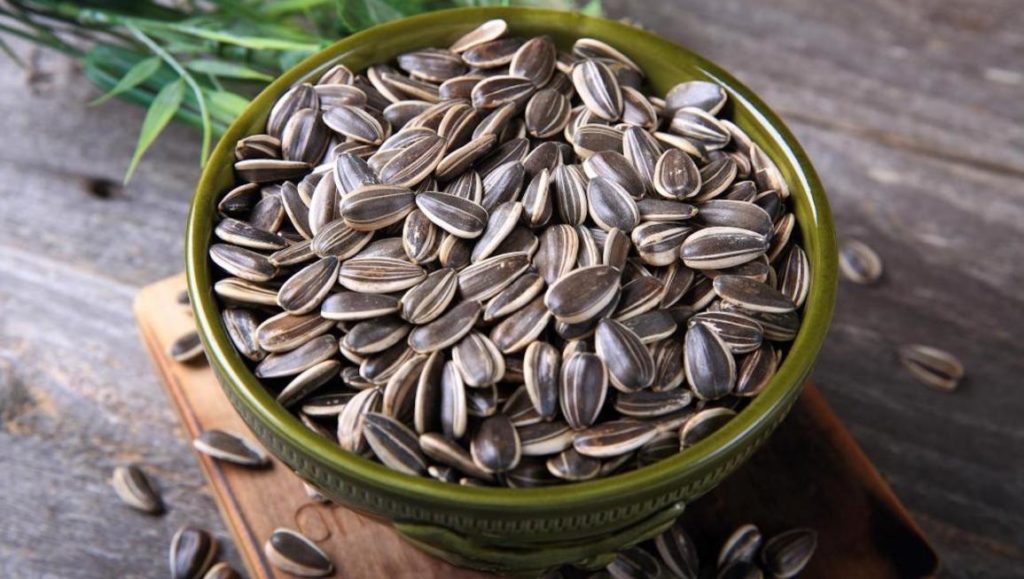 What To Eat: Sunflower seeds, Almonds, Spinach, Avocados, Kiwifruit, Olive oil, Wheat germ oil, Broccoli, Nuts etc.
What it Does:
✔ Vitamin E protects your hair from sun damage.
Biotin Rich Foods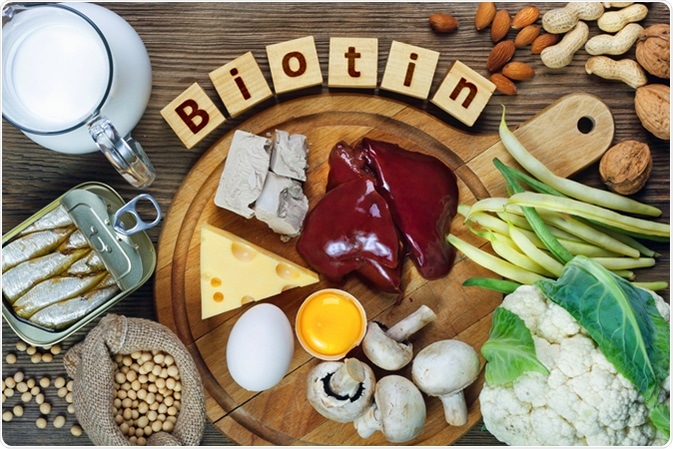 What To Eat: Eggs, Almonds, Cauliflower, Cheeses, Mushrooms, Sweet Potato, Spinach, Egg yolk, Soy Flour etc. 
What it Does:
✔ Lack of Biotin causes brittle hair and leads to hair loss.
Get Hair Care Routine and Diet Plan from Expert Dermatologist at the comfort of your home