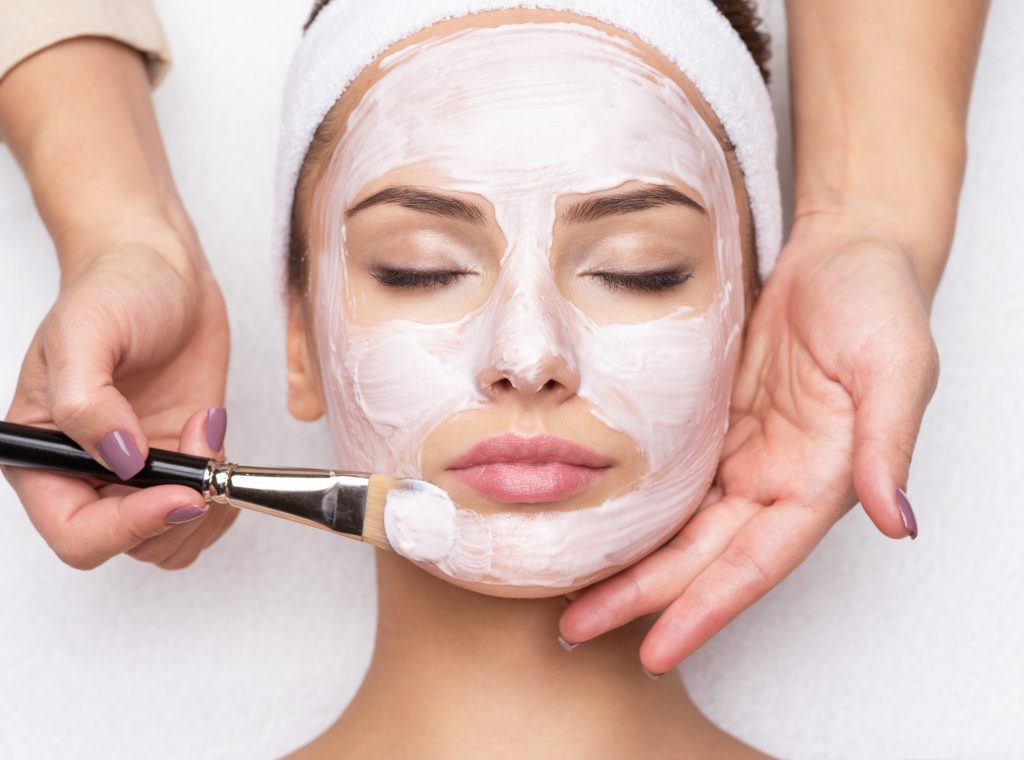 Facial and clean-up aren't alien terms for most of us. The moment you get to know about an occasion, the instant reaction is to look for facial and clean up options at nearby salons. Though, you should opt for treatments regardless of these occasions.
There's a lot of misperception related to both these treatments. For example, what's the difference between a facial and clean-up? Which one should you opt for? To end all this confusion and dilemma, we have come up with this blog to help you understand things in detail to make the right choice.
What is a Clean-Up?
A Clean-up implies cleansing your skin. You may wonder if you regularly clean your face, why you would need a clean-up. There are traces of oil and dirt that remain despite using cleanser or face wash. Your face needs a thorough cleansing which they may not be capable of doing.
Clean-ups help get rid of excess sebum, dead skin cells, blackheads and whiteheads etc. Try opting for a session once every two weeks and specifically if you are frequently exposed to pollution, grime and sunlight. The steps that are part of a basic clean are usually cleansing, exfoliating, steam and removal of whiteheads and blackheads.
What is a Facial?
A facial is a multistep process that helps get glowing and healthy skin. It is a great way to tackle specific skin concerns as well. You can choose the ideal one according to your skin type and concern. Those who wish to pamper their skin try a facial as it's relaxing and calming. Along with a good skincare routine and monthly facial sessions, nothing can stop you from having beautiful, clear and smooth skin. Steps that are part of a facial are cleansing, exfoliation, steaming, massage, toning, mask and moisturising.
Difference Between Facial and Clean-Up
| | | |
| --- | --- | --- |
| Factors | Facial | Clean-Up |
| Types | There are several types of facials such as collagen facial, de-tan facial, facial for oily skin based on skin type and issue. | It's hard to find variety in clean-ups. |
| Massage | It includes a massage. | It doesn't include a massage. |
| Duration | It takes around 60 to 90 minutes. | It takes around four to five minutes or about half an hour. |
| Performed By | It is mainly performed by a professional, but there are facial kits available too. | You can do it on yourself or get it done by a professional. |
| Cost | It is generally expensive. | It is cheaper as compared to facials. |
| Products | Based on your skin concern, type or outcome. | Aesthetician uses special products if you are allergic to a specific ingredient or have sensitive skin. |
| Chemical Peels | A chemical peel can be a part of a facial. | It doesn't include chemical peels. |
| Consultation | You may have to consult with a doctor. | No consultation required. |
| Post Care | Serum and moisturiser are applied. | Typically, nothing is applied. |
| Used By | Gender-neutral | Gender-neutral |
Tips To Remember:
Always inform your aesthetician (beautician) if you have sensitive skin or are allergic to any particular ingredient.
If you are doing it yourself, ensure that you avoid buying products that may not be suitable for you or cause an adverse reaction.
Avoid the use or ask your aesthetician not to use harsh scrubs. Instead, use mild exfoliants.
Summing Up
Now that you are aware of facial and clean-up, go out and choose what seems suitable. For example, facials would be a better option for specific skin issues, whereas those looking for a regular cleanse can try clean-up.
There's nothing like one is better or another horrible. Both are different treatments with their unique identities. Your focus should be on the purpose, skin concern and various other factors that can help you decide. Irrespective of your choice, enjoy the session, unwind and keep shining!!
FAQs
What are the benefits of a clean-up?
Clean-up helps remove excess oil, dirt and sweat from your skin. As a result, the skin becomes refreshed, hydrated and nourished.
2. What are the side effects of a facial?
The usual side effects of a facial are skin irritation and redness. It can be due to specific ingredients or harsh exfoliants. It can also happen because of the pressure during extraction and exfoliation.
3. Can facials be done every week?
You don't need to go for a facial every week; instead, once a month is perfectly fine. Also, follow a healthy diet and good skincare routine too.
4. Do facials help remove blackheads?
Yes, facials can help get rid of blackheads.